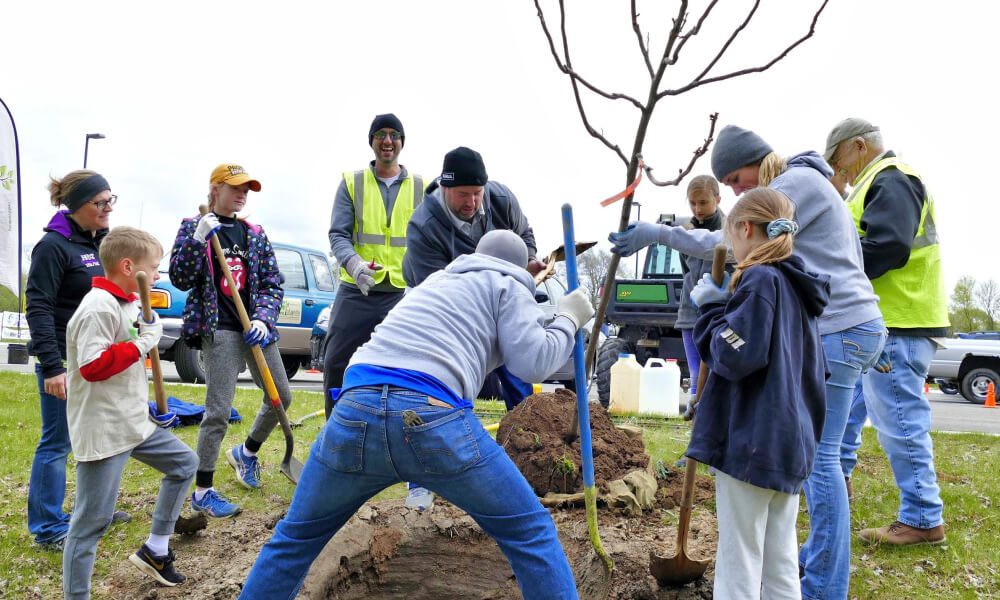 About Tree Lafayette
The Lafayette Tree Fund, Inc., doing business as Tree Lafayette, is a 501(c)(3) non-profit organization which plants and maintains trees primarily on public property or rights-of-way (mainly along streets) in Lafayette, Indiana and educates about and promotes trees. Since our beginning in 1993, Tree Lafayette has planted more than 4,000 trees in the Greater Lafayette, Indiana community.
We are always in need of volunteers, not only to plant trees but also to maintain them once they are in the ground. We also need volunteers to serve on our committees and Board.